Description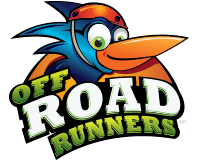 Come and venture among landscapes that only Baja California and Los Cabos can offer! Baja is known for its stunning paths snaking through the desert and challenging pilots as they explore the beauty of this rugged environment. Our Off-Road Runners tour is ATVs deluxe. To get you started, we'll equip you with top brand protection gear such as goggles, and full-face helmet. Then we'll give you the keys so that you can get a feeling for your two-passenger 450 cc Honda ATV. Our professional guide will make sure you have an unforgettable tour by taking you on routes that are appropriate for your driving skills and preferences, always including desert and beach.
To ensure you have a great tour and to address any possible doubts you may have, we'll take you on a test ride within our practice circuit, which includes all the challenges and obstacles you'll find during your tour. This will help you become familiar with the vehicle and the terrain. Once your practice ride is concluded, and all your doubts addressed, you'll start your tour comprised of 5 different areas within the 100 hectares covered by our park: Ocean view, Brook, Beach, Canyon and Mountain.
y experiencing these 5 different types of terrain, you'll get a good idea of what Baja off-road is all about. One of the elements our visitors enjoy most is getting the dirt off with an air compressor. This allows you to leave the park comfortably as opposed to being covered by a thick layer of dust.
You can then enjoy your delicious meal that our chef, Ciro, will have prepared for you at the Lion's Den Restaurant. Are you ready to meet the great desert and the beautiful beaches of the Sea of Cortez
Times: 09:00 am, 12:00 pm y 03:00 pm
Riding Time: 1.5 hours approximately.
Duration: 4 hours approximately with transportation included.
Highly qualified, bilingual guides.
Water bottle.
Training and Induction.
Use of professional equipment: full-face helmet, and goggles.
Free lockers ($5 US deposit, returned at exit).
Round-trip transportation from your hotel if you're staying in Cabo San Lucas, San Jose del Cabo or along the Tourist Corridor. You'll receive your pick-up time as part of your confirmation within 24 hours of your booking.
Note: Insurance is NOT included in the price of the tour, but can be purchased directly at the park. Insurance payment of $25 USD should be made at the park check-in desk.
Pilot must present a valid driver's license
Minimum age for back-seat passengers: 10 years
Minimum weight: 90 lbs or 40 kg
Maximum weight: 240 lbs or 110 kg.
For their own safety, pregnant women and people with heart, back or neck problems, as well as those with vertigo or osteoporosis won't be allowed to participate in this activity.
With your safety in mind, the use of cameras is not permitted. Our professional photographers will be there to capture your adventure at all times.
Bring cash, credit or debit card for souvenirs, food and other services not included.
Bring comfortable clothes and closed shoes preferably.
Bring hat or cap and sunglasses.
We strongly recommend use of biodegradable sunscreen.